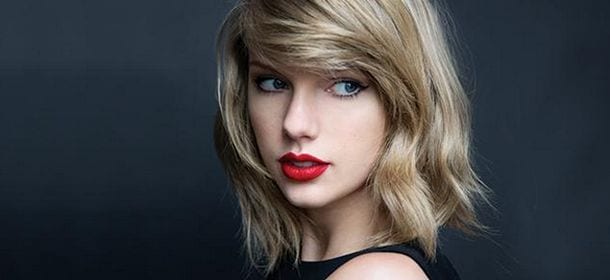 Dopo l'annuncio, accolto con più o meno favore, della scelta di Miley Cyrus come conduttrice dei prossimi Mtv Video Music Awards 2015, sono stati finalmente rivelati oggi, 21 luglio, i nomi degli artisti in nomination e i relativi video con cui concorrono nelle varie categorie. Ricordiamo che le premiazioni avranno luogo il 30 agosto al Microsoft Theater di Los Angeles.
On line anche le prime reazioni dei fan, non sempre entusiasti degli artisti in gara: "Bang Bang e Anaconda nominate. Ma stanno male, sono più vecchie di mia nonna", scrive un'utente on line. Com'era facile immaginare, una delle grandi protagoniste è Taylor Swift, con molte nomination per Bad Blood (tra cui Video dell'anno, Miglior collaborazione, Miglior regia…) e Blank Space (Miglior video categoria donne, Miglior video pop). Presenti anche Rihanna, con il suo recente American Oxygen (categoria Miglior video con un messaggio sociale) e Ariana Grande, inserita nella categoria Miglior collaborazione sia per Love Me Harder (con The Weeknd) che per Bang Bang (nata in featuring con Jessie J e Nicki Minaj).
Nomination anche per Justin Bieber, per il suo ultimo video Where Are U Now. Grandi assenti, invece, i 5 Seconds of Summer, le Fifth Harmony e, quasi "incredibilmente", i One Direction, anche se in Rete, tra tanto stupore da parte dei fan, c'è chi ricorda: "I One Direction non pubblicano un video da un'eternità, cosa vi aspettavate?". Di seguito le nomination, ora non rimane che sbizzarrirsi con i pronostici.
VIDEO DELL'ANNO
Beyoncé – "7/11"
Ed Sheeran – "Thinking Out Loud"
Taylor Swift ft. Kendrick Lamar – "Bad Blood"
Mark Ronson ft. Bruno Mars – "Uptown Funk"
Kendrick Lamar – "Alright"
MIGLIOR VIDEO – UOMINI
Ed Sheeran – "Thinking Out Loud"
Mark Ronson ft. Bruno Mars – "Uptown Funk"
Kendrick Lamar – "Alright"
The Weeknd – "Earned It"
Nick Jonas – "Chains"
MIGLIOR VIDEO – DONNE
Beyoncé – "7/11"
Taylor Swift – "Blank Space"
Nicki Minaj – "Anaconda"
Sia – "Elastic Heart"
Ellie Goulding – "Love Me Like You Do"
MIGLIOR VIDEO HIP HOP
Fetty Wap – "Trap Queen"
Nicki Minaj – "Anaconda"
Kendrick Lamar – "Alright"
Wiz Khalifa ft. Charlie Puth – "See You Again"
Big Sean ft. E-40 – "IDFWU"
MIGLIOR VIDEO POP
Beyoncé – "7/11"
Ed Sheeran – "Thinking Out Loud"
Taylor Swift – "Blank Space"
Mark Ronson ft. Bruno Mars – "Uptown Funk"
Maroon 5 – "Sugar"
MIGLIOR VIDEO ROCK
Hozier – "Take Me To Church"
Fall Out Boy – "Uma Thurman"
Florence + the Machine – "Ship To Wreck"
Walk the Moon – "Shut Up and Dance"
Arctic Monkeys – "Why'd You Only Call Me When You're High?"
ARTISTI DA SEGUIRE
Fetty Wap – "Trap Queen"
Vance Joy – "Riptide"
George Ezra – "Budapest"
James Bay – "Hold Back The River"
FKA Twigs – "Pendulum"
MIGLIOR COLLABORAZIONE
Taylor Swift ft. Kendrick Lamar – "Bad Blood"
Mark Ronson ft. Bruno Mars – "Uptown Funk"
Wiz Khalifa ft. Charlie Puth – "See You Again"
Ariana Grande & The Weeknd – "Love Me Harder"
Jessie J, Ariana Grande, Nicki Minaj – "Bang Bang"
VIDEO CON MESSAGGIO SOCIALE
Jennifer Hudson – "I Still Love You"
Colbie Caillat – "Try"
Big Sean ft. Kanye West and John Legend – "One Man Can Change the World"
Rihanna – "American Oxygen"
Wale – "The White Shoes"
MIGLIOR DIREZIONE ARTISTICA
Taylor Swift ft. Kendrick Lamar – "Bad Blood" (Charles Infante)
Snoop Dogg – "So Many Pros" (Jason Fijal)
Jack White – "Would You Fight For My Love" (Jeff Peterson)
The Chemical Brothers – "Go" (Michel Gondry)
Skrillex & Diplo – "Where Are U Now" with Justin Bieber (Brewer)
MIGLIOR COREOGRAFIA
Beyoncé – "7/11" (Beyoncé, Chris Grant, Additional choreography: Gabriel Valenciano)
OK Go – "I Won't Let You Down" (OK Go, air:man and Mori Harano)
Chet Faker – "Gold" (Ryan Heffington)
Ed Sheeran – "Don't" (Nappy Tabs)
Flying Lotus ft. Kendrick Lamar – "Never Catch Me" (Keone and Mari Madrid)
MIGLIOR QUALITA' CINEMATOGRAFICA
Flying Lotus ft. Kendrick Lamar – "Never Catch Me" (Larkin Sieple)
Ed Sheeran – "Thinking Out Loud" (Daniel Pearl)
Taylor Swift ft. Kendrick Lamar – "Bad Blood" (Christopher Probst)
FKA Twigs – "Two Weeks" (Justin Brown)
Alt-J – "Left Hand Free" (Mike Simpson)
MIGLIOR REGIA
Taylor Swift ft. Kendrick Lamar – "Bad Blood" (Joseph Kahn)
Mark Ronson ft. Bruno Mars – "Uptown Funk" (Bruno Mars & Cameron Duddy)
Kendrick Lamar – "Alright" (Colin Tilley & The Little Homies)
Hozier – "Take Me To Church" (Brendan Canty and Conal Thomson of Feel Good Lost)
Childish Gambino – "Sober" (Hiro Murai)
MIGLIOR EDITING
Beyoncé – "7/11" (Beyoncé, Ed Burke, Jonathan Wing)
Ed Sheeran – "Don't" (Jacquelyn London)
Taylor Swift ft. Kendrick Lamar – "Bad Blood" (Chancler Haynes at Cosmo Street)
A$AP Rocky – "L$D" (Dexter Navy)
Skrillex & Diplo – "Where Are U Now" with Justin Bieber (Brewer)
MIGLIORI EFFETTI "VISUAL"
Taylor Swift ft. Kendrick Lamar – "Bad Blood" (Ingenuity Studios)
FKA Twigs – "Two Weeks" (Gloria FX, Tomash Kuzmytskyi, and Max Chyzhevskyy)
Childish Gambino – "Telegraph Ave." (Gloria FX)
Skrillex & Diplo – "Where Are U Now" with Justin Bieber (Brewer)
Tyler, The Creator – "F****** Young/Death Camp" (Gloria FX)
Foto: Twitter